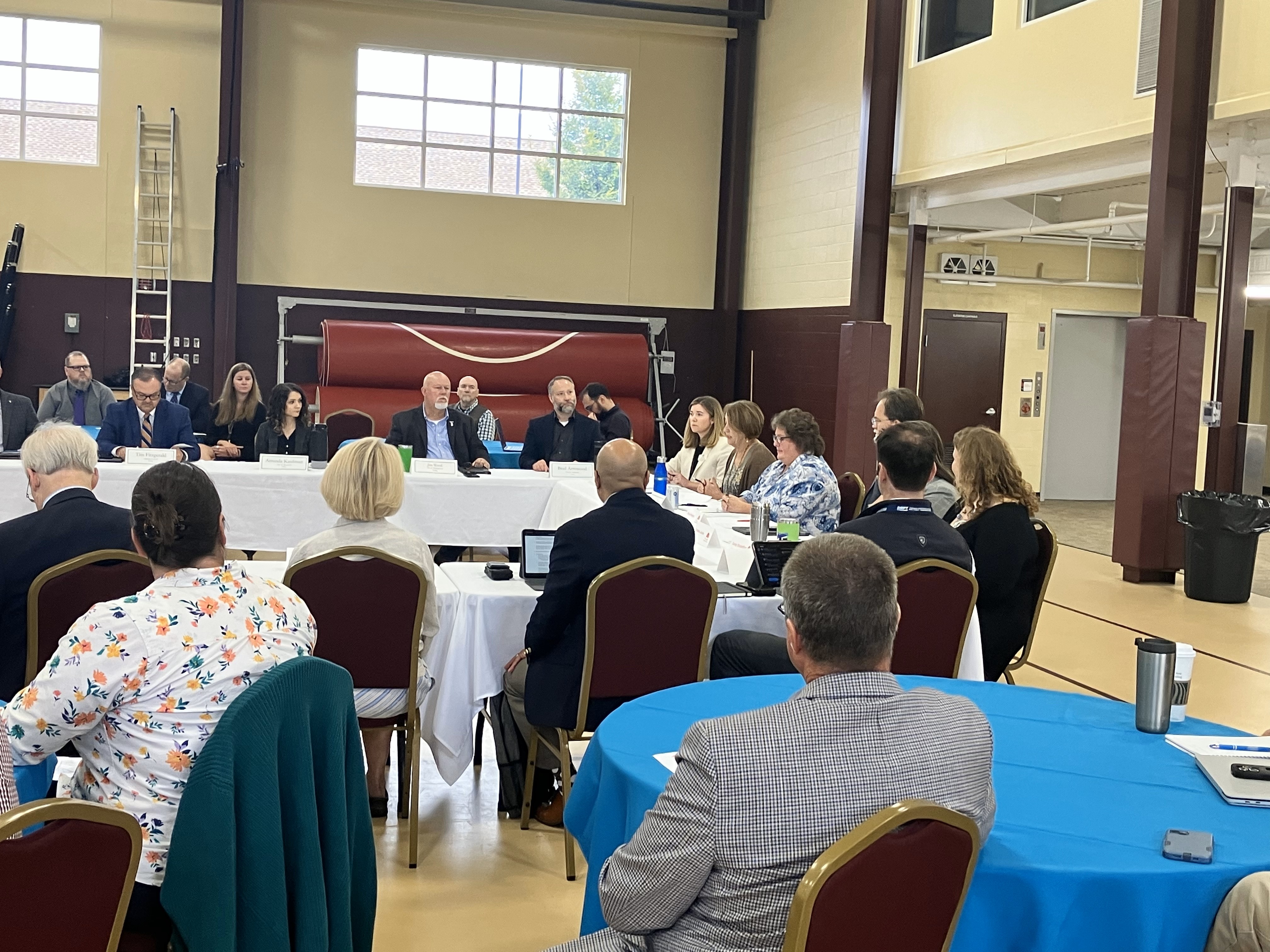 On September 27th, the Charlottesville Albemarle MPO (CA-MPO) Policy Board met with the Staunton-Augusta- Waynesboro MPO (SAWMPO) at the Fishburne Military School in Waynesboro for a joint meeting. The joint meetings between these two MPOs originated as part of a Memorandum of Understanding that was signed in 2017 with the intended purpose of coordinating planning activities of mutual interest to both regions with a specific focus on the I-64/US 250 Corridor. We are the only two MPOs in the state that regularly meet together, and this joint meeting was an opportunity to highlight the important work that is being conducted between the two regions.
This was the first joint meeting that has taken place since they were paused during the pandemic, and there was a lot of material to cover. Highlights included presentations on the launch and expansion of the Afton Express commuter bus service, the restoration of the Claudius Crozet Blue Ridge Tunnel, and the recently awarded Rebuilding American Infrastructure with Sustainability and Equity (RAISE) grant that Albemarle County received to complete a master plan of the inter-regional Three Notched Trail. The Virginia Department of Transportation also prepared a presentation highlighting the multitude of roadway transportation projects that were underway along the I-64/250 corridor, and the Department of Public Transportation shared remarks about their ongoing initiatives and priorities.
During this joint meeting, both MPOs reaffirmed the original Memorandum of Understanding, again committing to maintain the annual meetings and the ongoing collaboration between the two regions. The next joint meeting will be held in the Fall of 2024.