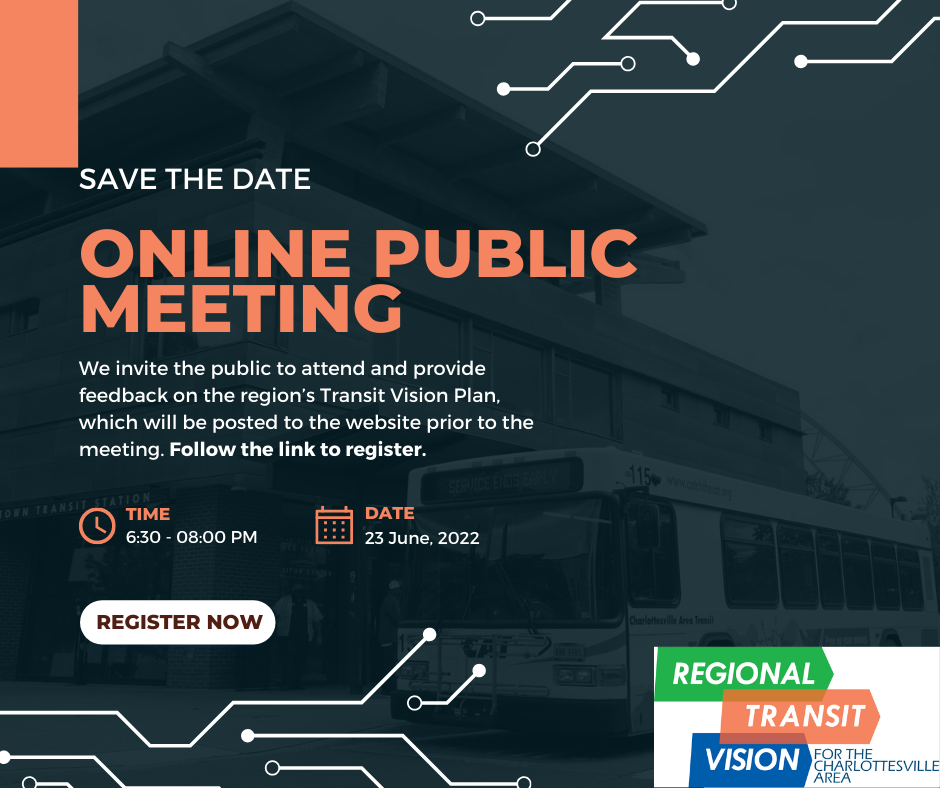 The second phase of public engagement for the Regional Transit Vision Plan has begun and we invite the community and stakeholders to attend a virtual meeting on June 23 at 6:30 pm to provide feedback on the plan.
The goal of the Regional Transit Vision Plan is to establish a single unified, long-term vision for transit service in the Charlottesville area that can be shared and supported by all the members of the Regional Transit Partnership and its constituents. The planning effort includes a study of the region's existing conditions, including transit services, transportation patterns, and land development practices. It will also ask the community about its values and priorities for the future of the region's public transit. The project will result in the development of strategies and integrated transit network concepts to reach the community's goals.
This effort is being assisted by some of the leading public transit experts in the country, but the ultimate success of the plan depends on robust and meaningful public engagement. All community members are encouraged to regularly visit the project website to find information about upcoming events and to learn about all the ways that you can share your thoughts and ideas.
You can learn more about the plan and register to attend the public meeting at www.tinyurl.com/transitvision