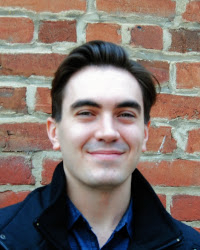 Curtis Scarpignato, Regional Planner
Curtis joined the TJPDC in January of 2023 as a planner focused on transportation issues. His work primarily centers on supporting long-range transportation planning, facilitating the Rural Transportation Advisory Committee, and providing project management expertise to workstreams, including the Safe Streets and Roads for All grant. His background includes non-profit, private, and public sector experiences. He graduated from Duke University with a BA in Public Policy Analysis.
Q: How did you end up at the TJPDC?
After graduating in 2020, I struggled to find work because of the pandemic and ended up taking the first role I could find due to the limited job opportunities – a role at an economic consulting firm. Although I enjoyed aspects of that role, I decided I wanted to pursue public sector work and specifically to try pivoting to transportation issues. I grew up in a small town and had lived in a big city by this point, so working somewhere that dealt with transportation issues ranging from the urban to the rural spoke to me and my own experiences with different transportation contexts. Especially appealing to me was the TJPDC's small team and its wide array of interesting and impactful projects. I knew working here would expose me to great project experiences and allow me to take ownership over my own workstreams with support from a great team.
Q: What is a fun fact that you would like to share?
I used to perform some break-dancing when I was younger. I am not as good as I was previously, but I still know a few moves!