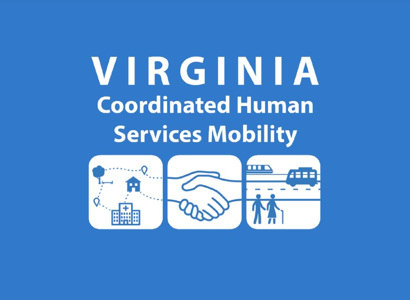 The TJPDC's Regional Transit Partnership was awarded $119,370 from the Department of Rail and Public Transportation for mobility management to start an information and referral center to assist older adults and people with disabilities with finding transportation services. The grant runs during the federal fiscal year and funds will be appropriated starting October 1st. The first few months will include start-up activities before staff can provide information and referral services.
Based on the information gathered by the TJPDC staff during the Regional Transit Vision Plan, the mobility management information and referral program will work toward the goal of connecting older adults and people with disabilities with transportation services that meet their needs. 
The mobility manager will also connect with agency staff serving older adults and people with disabilities to learn about their agency and client needs. By coordinating with these agencies, the mobility manager can help them develop solutions through community partnerships, additional resources, and technical assistance.
While transit (bus) services can cover many needs, some of the older adults and people with disabilities we spoke with need more specialized assistance. This mobility management program will help improve transportation for those populations.
The TJPDC is well-positioned to establish a mobility management program that works to coordinate transportation between transit services and human services. The TJPDC staff regularly work with both types of agencies, primarily through the Regional Transit Partnership (RTP) and the Charlottesville Area Alliance.
JABA is partnering with the Regional Transit Partnership (RTP) staff to run the information and referral center through JABA's established Senior  Helpline and experienced counselors. During the first year of this project, older adults and people with disabilities will reach a case manager who can refer them to the appropriate transportation service, starting with CAT and Jaunt. Case managers will assist with contacting the transportation services to schedule rides with the client if applicable. Staff will follow up with clients to see if they are able to reach their destination. The information and referral service will track all ride requests and any issues clients experience. In the subsequent years, TJPDC staff will provide technical assistance and other resources to community service providers to bridge the gaps identified in the transportation system.