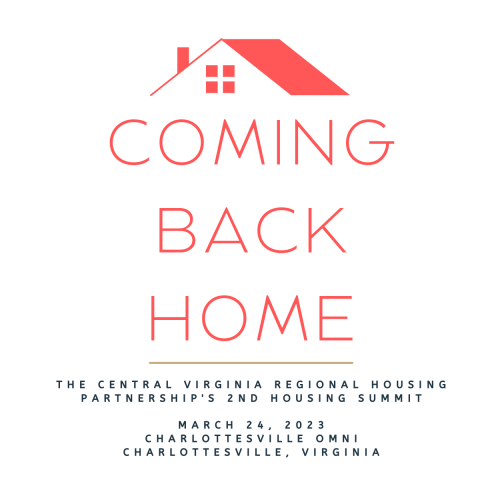 The Central Virginia Regional Housing Partnership of the Thomas Jefferson Planning District Commission is thrilled to announce the 2nd Annual Regional Housing Summit will be hosted on Friday, March 24, 2023 at the Omni Hotel in downtown Charlottesville.
This year's theme – Coming Back Home – recognizes the important role local and regional housing policies play in the recovery from the COVID-19 pandemic and the health and futures of our neighbors, communities, and the region.
Sessions will focus on progress made, partnerships formed, and policy that can be utilized around our region. Please plan to join us for a day of learning and networking to further our region's efforts to ensure all our neighbors can thrive in a safe and affordable home.