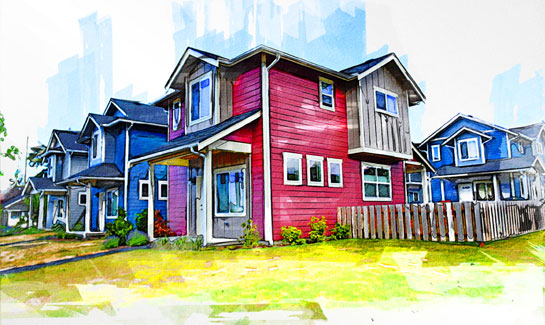 TTJPDC has awarded 1.8 million in grant funds from Virginia Housing, to three affordable housing developers,  the Charlottesville Redevelopment and Housing Authority (CRHA), Habitat for Humanity (Great Charlottesville, Fluvanna, and Piedmont), and Virginia Supportive Housing (VSH). 
The 160 new affordable units will be developed across the planning district, to include units in the City of Charlottesville and the Counties of Albemarle, Fluvanna, Greene, Louisa, and Nelson. Affordable housing developments that will receive grant support include Virginia Supportive Housing's Premier Circle permanent supportive housing development, Habitat for Humanity's scattered-site affordable homeownership initiative, and Charlottesville Redevelopment and Housing Authority's South First Street affordable rental unit development.  
TJPDC staff identified development partners through a multi-step process. Potential partners completed and submitted a Proof of Concept. The Proof of Concept collected key details about the proposed projects, including type of construction, location, cost, development timeline, and other details critical for staff to make an informed recommendation on funding allocations. After careful review and deliberation with Virginia Housing on eligibility, staff identified three projects that met the criteria. Completed applications were reviewed by a panel of qualified affordable housing development experts to analyze each project's finances, feasibility, and ability to deliver units by June 2024. The Thomas Jefferson Planning District Commission approved a resolution identifying project partners at its April 7th meeting.