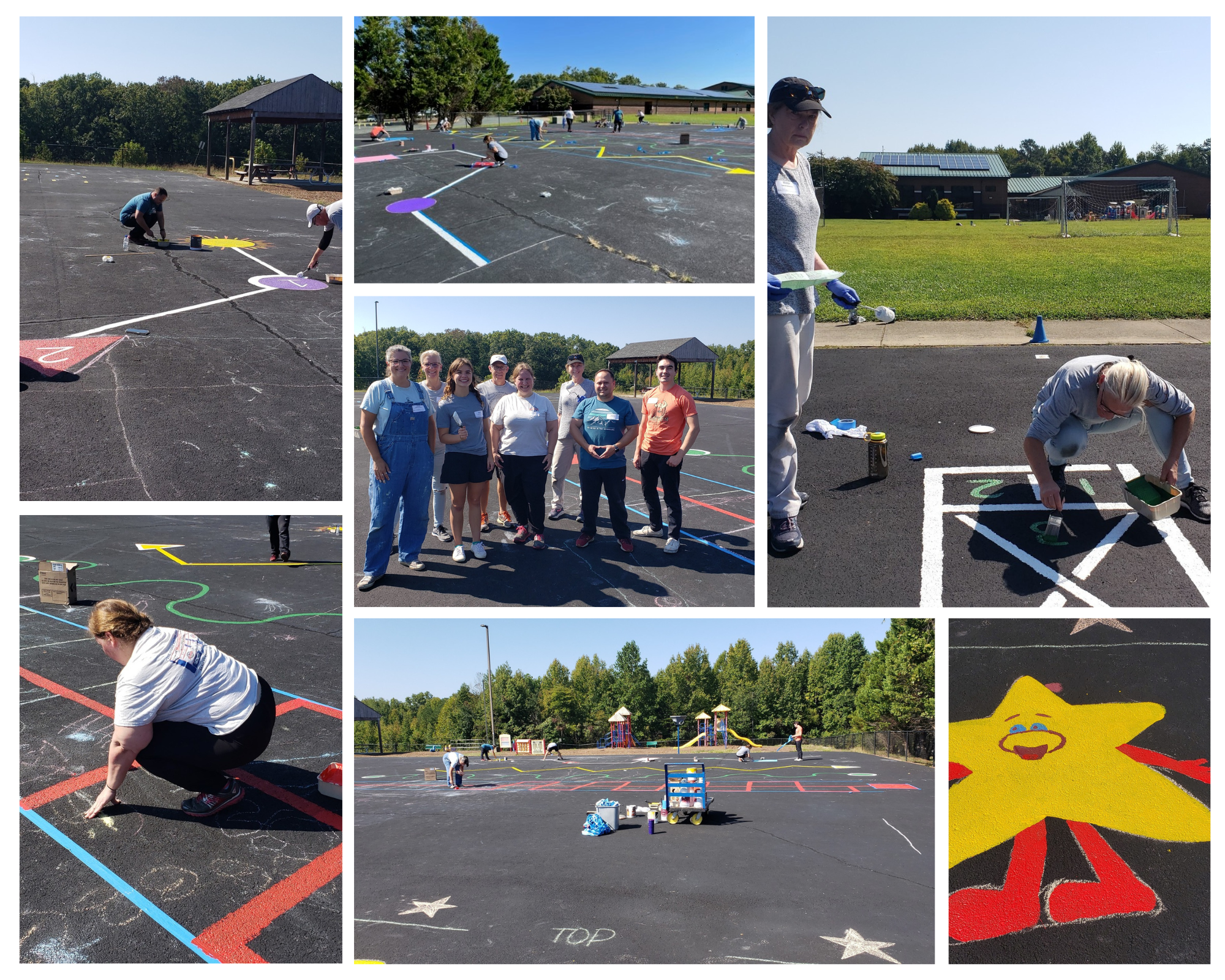 On September 20, TJPDC staff participated in the United Way's 32nd Annual Day of Caring event. Staff worked at Central Elementary School in Palmyra painting two areas used for recess. 
"Helping to repaint the elementary school blacktop on the Day of Caring was incredibly rewarding," said Isabella O'Brien, TJPDC Environmental Planner.  "The genuine care for the students shown by their staff reminded me of the amazing experience I had as a student there for six years. It is heartwarming to know the TJPDC played a role in continuing to make it a special place for this generation of students!"
The annual event includes nearly 2,000 volunteers completing 200 projects in Charlottesville, Albemarle, Fluvanna, Louisa, Nelson and Greene. This year Day of Caring provided over $270,000 worth of value in volunteer time and labor to local projects throughout the region.