WATERSHED IMPLEMENTATION PLAN (WIP)
Restoring the Chesapeake Bay
What is a Watershed Implementation Plan?
Watershed Implementation Plans or WIPs, are the roadmap for how Bay states and the District of Columbia, in partnership with federal and local governments, will attain the Chesapeake Bay TMDL. Recently, Bay states worked with local stakeholders to develop the third phase of their WIPs. The Phase III WIPs include an update of state and federal strategies and the identification of new pollutant reduction strategies with a special focus on sustained local engagement and strategies. 
Total Maximum Daily Load (TMDL): A calculation determining the amount of a pollutant that can be present in a waterway, while meeting water quality standards. 
Local Area Planning Goals (LAPGs): Pollutant reduction goals established for local communities, that usually include more localized TMDLs for pollutants like Nitrogen, Phosphorus, sediment, and others.
Best Management Practices (BMPs): Science based restoration activities and projects (planned and implemented) to improve local water quality and meet pollution reduction targets established in the TMDL. Here is EPA's National Menu on Stormwater BMPs.
Communities throughout the Chesapeake Bay Watershed, federal, state, and local governments, nonprofit organizations, farmers, and private businesses are making considerable progress restoring and protecting the health of local waterways and the bay.
On December 29th, 2010, the U.S. Environmental Protection Agency (EPA) established the Chesapeake Bay Total Maximum Daily Load (TMDL), a historic and comprehensive cleanup plan to guide federal, state, and local actions as their communities clean up the Chesapeake Bay and the connected stream, creeks, and rivers.
Specifically in Virginia, the TMDL calls for a 20.5% reduction in Nitrogen, 25.2% reduction in Phosphorous and 20.8% reduction in Sediment delivered to the bay. The objective is to have sustainable clean up practices, known as best management practices or BMPs, in place by 2025 to reach the goal of a clean Chesapeake Bay and local waterways that meet water quality standards.
TJPDC'S CHESAPEAKE BAY TMDL EFFORTS
The Thomas Jefferson Planning District Commission was contracted by the Virginia Department of Environmental Quality to coordinate the region's urban sector stakeholder input process for the development of Phase I and II Watershed Implementation Plans. Some topics of inclusion for the input process were stormwater management, septic systems, and urban forestry. For the Phase III WIP, the district compiled lists of Best Management Practices to meet the region's TMDL goals. DEQ aggregated feedback from each planning district into a state level plan.
The TJPDC continues to collaborate with the Virginia DEQ and other partners to reduce loads of nitrogen, phosphorus, and sediment for the Chesapeake Bay TMDL by providing educational resources to the region and technical assistance to local governments and other stakeholders in the region.  Below are a few of the ways the TJPDC can support local and statewide water quality improvement goals.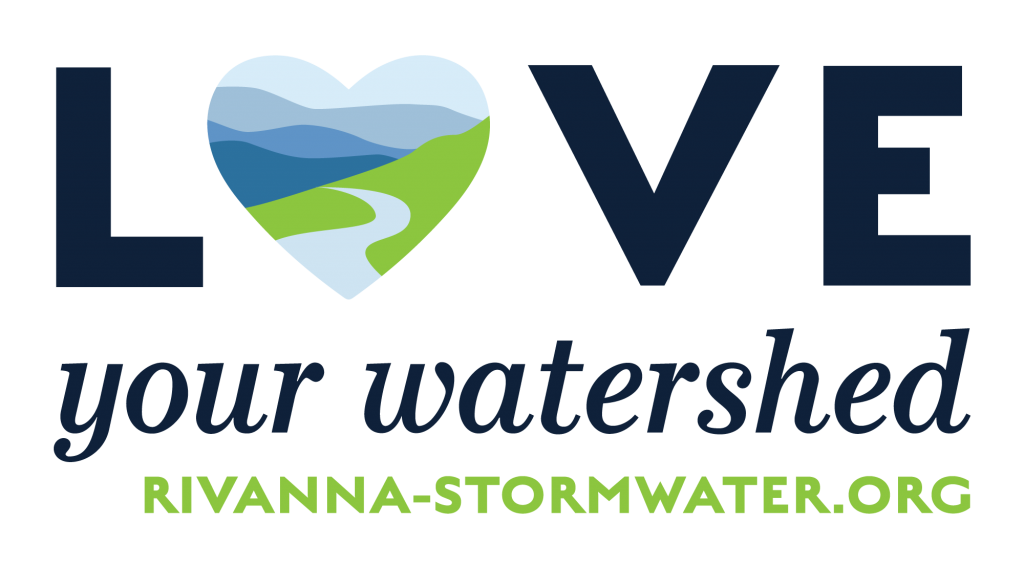 The TJPDC is a partner to the #LoveYourWatershed campaign. 
Mission: The Love Your Watershed campaign is designed to motivate residents of the greater Charlottesville area to reduce their impact on waterways and ultimately improve local water quality and ecosystems. This campaign works by encouraging exploration of local waters and watersheds, showing how and why our waterways struggle, and facilitating action on a personal and community level.
Due to known impairments in our local waterways, the content of this campaign focuses on stormwater runoff and sources of bacteria and sediment pollution.
WORDS FROM YOUR WATERSHED
Words From Your Watershed is an e-newsletter developed by the Thomas Jefferson Planning District Commission to connect water quality funding opportunities, news, educational resources, and events with the regional community and locality partners to support implementation of solutions to local and statewide water quality issues. Share this newsletter to increase awareness of the many opportunities available to engage with your watershed or improve its health.